Personal Trainer Web Designers In London
by: Leon Harris on 8th May, 2014 at 11:27am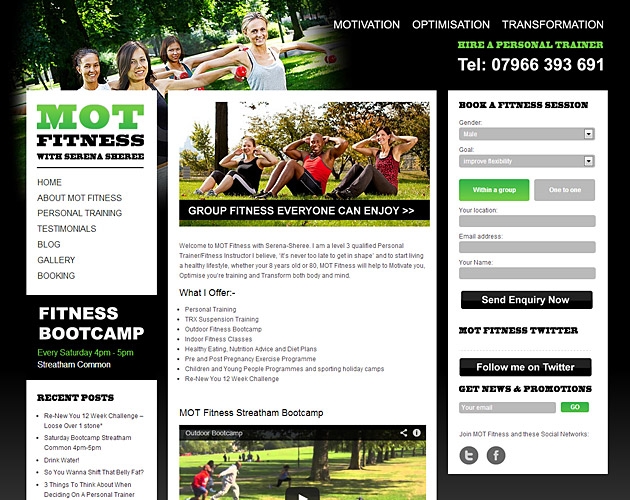 Discover The Power Of Online Personal Promotion
Are you a newly qualified or seasoned fitness instructor looking for that ideal way to promote yourself online? Have a gym or large fitness club and need to reach a wider nationwide client base? Then look no further than Big Web Company who have years of experience both designing and developing websites for the fitness and health care industry.
Economically Priced And Packed With Features You'll Enjoy
Specialising in affordable fitness, gym, and personal training website design for both self-employed professionals and larger companies, we have built sound knowledge in developing the right tools to promote your business online. Working with you from start to finish and listening to your vital input, we create for you a highly attractive, resource rich and engaging site that helps promote client conversion and user interaction. With features such as online video, booking facilities, news blogs and social networking integration, you can be sure that your motivational messages, tips and dietary advice will be seen, read and enjoyed by existing and prospective clients.