HTML Business Email Newsletter Templates
With Big Web Company you can be sure we'll deliver the best email template design services for your newsletter or email marketing campaigns. Everything we design and build is specific to YOU, not a rehash or created from a generic template as many other companies provide. Our work is brand led and driven by your guidelines. So if you're after a professional newsletter template design company who can also help you in other aspects on online marketing; please give get in touch.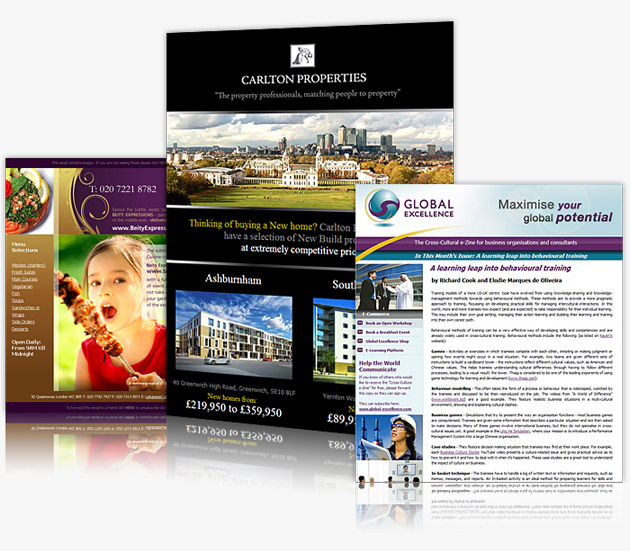 Custom Designed Low Cost Branded Newsletter Templates
An email newsletter is undoubtedly one of the best tools to attract attention of your target audience toward your business brand. It is important that your newsletter content is relevant and design impeccable enough that your customers are drawn towards your email marketing campaign. While your main focus is to attract customer attention, their prime purpose for "opening" the newsletter is to get relevant information they seek. This means your content should be concise and relevant enough to give them something extra. An experienced newsletter design company understands that a design matching your business brand and services is more likely to grab attention of prospects and customers alike and can thus help create pleasing design layouts that subscribers are convinced to click.
Unique, business branded newsletter template design you can update.
Design, sending and maintenance of your direct mail available on request.
Easily upload your template to mass mailing services such as MailChimp.
Professional content writing for your specific niche or promotion.
Create unmatchable, impeccable newsletter templates consistent with your brand.
Craft unique newsletter designs with strategically inserted call-to-action buttons.
HTML compliance with all major desktop and mobile email clients.
Fast turnaround (usually between 1 and 2 working days).
Enticing Newsletter Design Layouts Attract Customers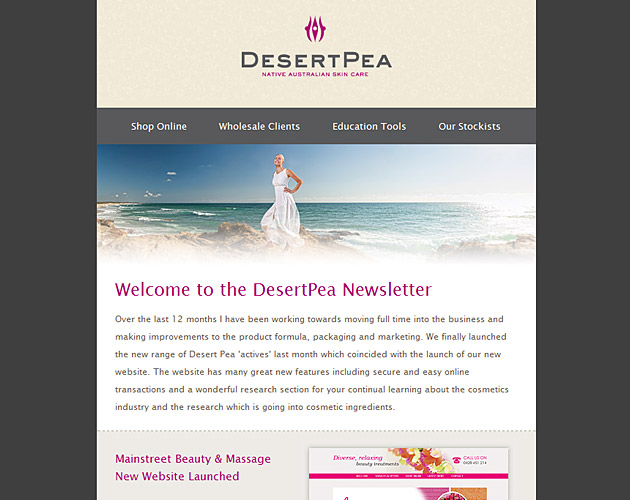 As an integral part of your customer communication campaign, a stunning newsletter with a personality of its own stands out from other numerous competing communication letters. Not only this, a beautifully designed and crafted newsletter design, showcasing your latest offers, upcoming deals, is convincing enough for subscribers to open. The content of the newsletter should be easy to read and understand for prospective customers and effectively deliver your message to your target audience.
Undoubtedly customised newsletters are one of the most cost-effective tools to create customer loyalty, establish yourself as an expert in the industry, spread the word about your business and create repeat customers to take your business to new heights.
Newsletter Template Designers in London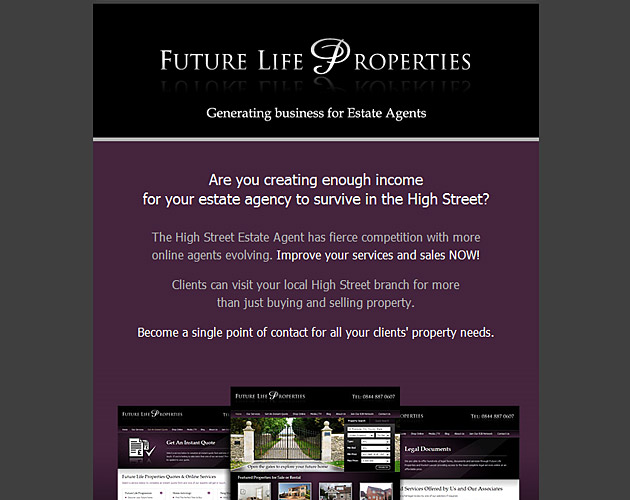 At Big Web Company, design is in our blood and sky is the limit, strategically developing the most effective messaging for your subscribers. With over 12 years of experience in the industry, we are widely popular with our customers as a leading web design and newsletter template design company that can create customised yet stylish designs suitable for your business. We can help you create custom newsletter campaigns your customers would want to open, helping you keep subscribers informed and updated all the time. Our pleasing and attractive newsletter templates are suitable for small, individual, and corporate businesses and especially useful for start-ups.
Cost effective email marketing everyone can enjoy
If you have an idea, promotion or business news; we have the skills to transform it into a HTML newsletter template. Designing unique email campaigns is our forte and our professional and creative newsletter design team are ready to help.
If you need promotional sales content written, we have some of the highest quality professional writers who can craft the story of the newsletter creatively, with straight to the point messages. As a full-service web and newsletter template design company, we can take up your email marketing campaign in our hands - giving words to your content ideas and transforming your design ideas into a reality.
In a world of increasing competition, a design company, such as Big Web Company, offering eye-catching and effective newsletter design services can help you reach thousands of customers with just one click, giving them easy access to relevant information that stays in their minds.