Projects Blog
by: Leon Harris on 8th Dec, 2011 at 00:00am
Most people would argue that the end of a year is also the time most people and their ideas for improving their business hibernate! Well that idea would seem a myth as we at Big Web Company have been more busy than we can just about handle (seriously). I haven't updated this for a while so a quick headsup of some of the most recent goings on....
Category: Projects
by: Leon on 28th Mar, 2011 at 00:00am
After a month of solid development, we are happy to announce that Crest Property Services has now gone LIVE. It's been a long journey as on this rare occasion we went through no less than 3 designs before we got the go ahead to build the site! A pain you might think but here are Big Web, we strive on the challenges differences in visual taste brings and always work day and night to make sure our clients are 110% happy with the results of our hard...
Category: Projects
by: Leon Harris on 28th Jan, 2011 at 00:00am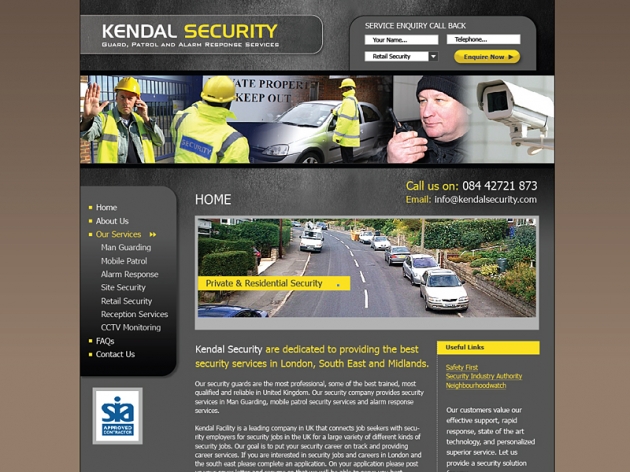 Kendal Security are a new but highly experienced nationwide security firm, specialising in all forms of on-site, personal, residential and corporate security.

We have been approached to design a new brand identity for the company which will later be used on vans and uniforms. As well as this we have come up with a totally new consumer facing website to help promote their business and the various services they offer.
...
Category: Projects
by: Leon Harris on 28th Jan, 2011 at 00:00am

In creating their new company, Kendal Security first asked us to come up with a new identity to form the core visual face of their business.

Trying to move away from the usual 'shield' or 'mercenary' look of many security firms we came up with what we think is an elegant yet foreful image that helps represent the company in both on-site applications and indeed the concierge services they offer....
Category: Projects
by: Leon Harris on 22nd Nov, 2010 at 00:00am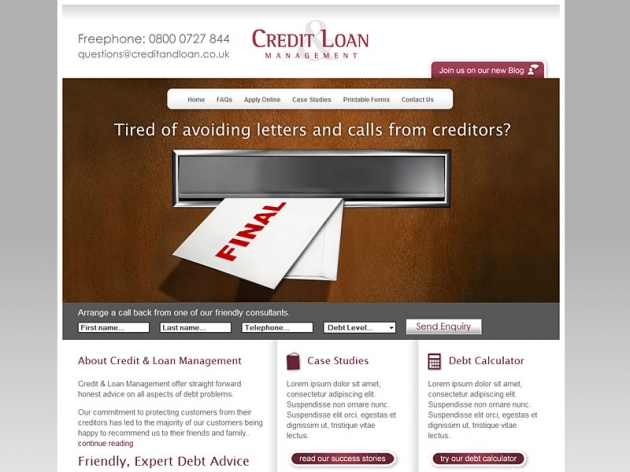 New project we started for a debt management company who found us through Google (our SEO has started to pay off :-D) The new website design aims to give the company a real voice and some character, fast and easy access to helpful tools and information, while through animated imagery, selling the core aspects of their services to customers who require help with their finances.
...
Category: Projects
by: BWC on 21st Nov, 2010 at 00:00am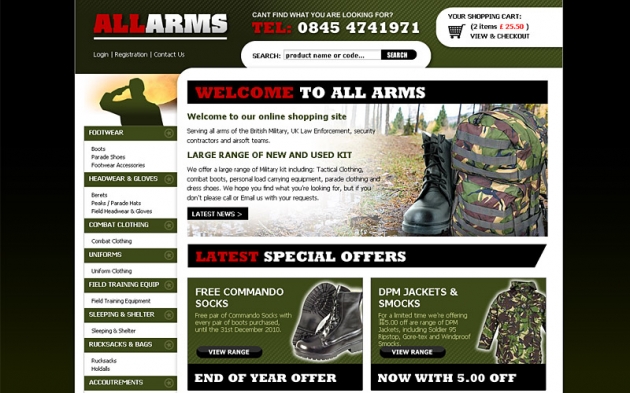 An interesting project we started a couple months back comes to its first junction this week. ALLARMS is an online retail outlet selling ALL forms of footwear, clothing and kit for the Millitary, Cadets, Parade and Law Enforcement. Driven on our bespoke shopping cart CMS (content management system)the site is packed with advanced backend features including the ability to create up to 5 different types of product listing from BOGOFs to grouped pro...
Category: Projects
by: BWC on 26th Jul, 2010 at 00:00am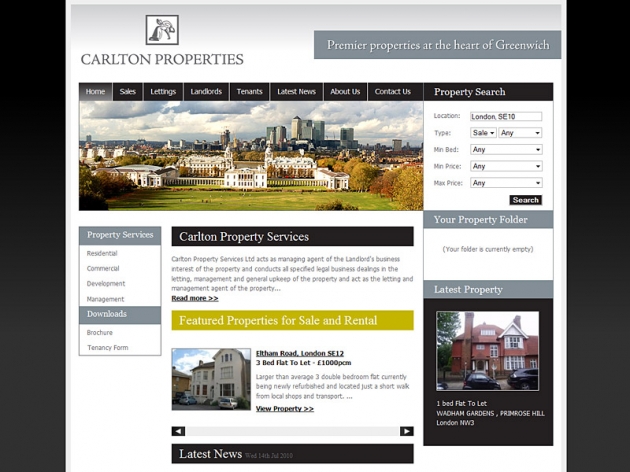 After what seems like half a century, the Carlton Property Services website was launched last week.

Well in reality it was almost exactly 1 year ago when out of a surprise meeting at my sisters 29th birthday, that I met up again with Carl Westney the MD. A long time friend of the family who I hadn't seen since I was about 8 or 9 years old!

Anyway Carl had been in this game for many years and when deciding to get back onto the property mana...
Category: Projects
by: BWC on 25th May, 2010 at 00:00am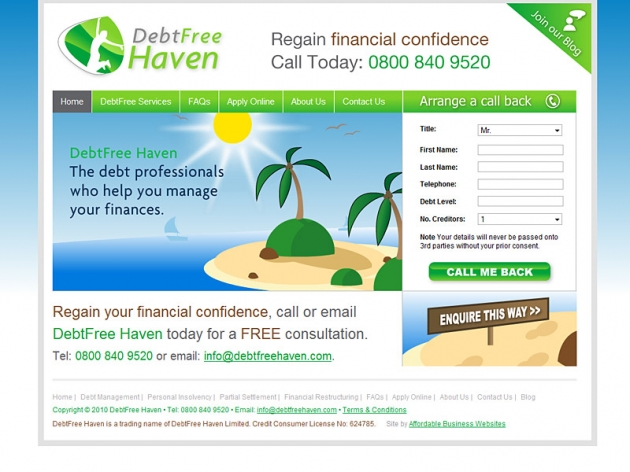 Modernising and altering their existing web presence while focusing more heavily on a series of key relatable messages customers WILL understand. The new DebtFree Haven site is less focused on nonsense and more on direct reasons and ways to get in touch....
Category: Projects
by: Mari-Claire Price on 11th Jan, 2010 at 00:00am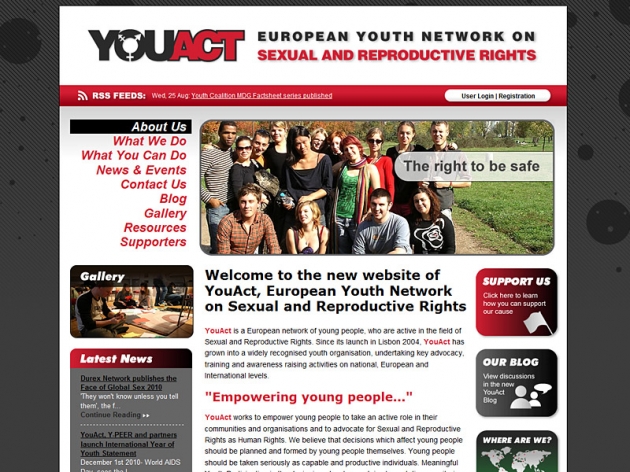 YouAct have launched their new website in 2010, aimed at sharing their work with other youth activists, Sexual and Reproductive Health and Rights organisations and the general public. The website features information on YouAct projects, history and members and offers the user an interactive and fun way of finding out more about the organisation and youth sexual and reproductive rights issues. YouAct would like to thank the website designers at th...
Category: Projects
Projects
Posts about our latest projects, client websites and development updates.