5 Property Website Design Must Haves
by: Leon Harris on 20th Feb, 2014 at 17:44pm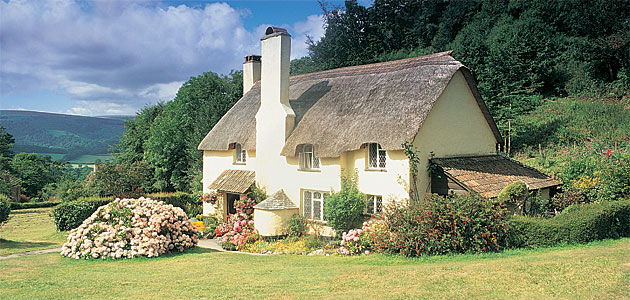 Professional business websites are linked to the industry they cater to and their design relies heavily on the special set of requirements their respective fields have. Property website design is no different, and, if you are running a property management company, you are a letting agent, or you own a property portal, you will need to take the following aspects into consideration.
An efficient and easy to use Content Management System
A Content Management System or CMS is an important tool in the hands of any website owner. Since property portals and estate websites need to be updated and changed all the time, you will need a reliable CMS you can easily use, for removing pages, inserting new ones, including new links, publishing customer testimonials and many other things.
Adding content is just part of the basic requirements for a property website. Your website must be flexible and you must also be able to manage on site search engine optimization, by using tags and keywords. Working with a company specialised in property website development will help you choose the best CMS platform for your needs.
Take potential growth into consideration
Even if your property portal is quite small at the moment, this does not mean that it will not grow over the next few years. Actually, if you want to increase your business success, you should take this growth potential into consideration. Work with a company that can provide you with an adjustable solution for your website, in the event that its success - and requirements - will expand over time.
Manageable lead generation
As an estate agent or company, you need to keep track of all your clients, potential, or already loyal. Good property web design for estate agents should come with manageable lead generation. This means that you should be able to create notes, follow-ups, and contact clients with great ease, using your website or portal.
User friendly interactive maps
Take into account that your clients will want to know more about the properties that elicit their interest. A great feature to have is represented by interactive maps. These should be user friendly, so that the visitors on your website can easily be taken on the spot, so to speak. Besides location, your interactive maps should also be able to provide additional information about the property, to increase its attractiveness.
Advanced search options
Web listings should be readily available for potential customers consulting your website. Creating a large number of readymade lists would be counter-productive. The best approach is to offer a complex system of advanced search options, so that your clients can find, with pinpoint accuracy, the property they are looking for.
We specialise in property portal web design and estate web development services. With over 7 years of experience in building estate websites, we cater to estate agencies of all sizes. We are brand focused, and we offer our clients the most modern and up to date solutions geared towards the specific requirements of the property market.
Are you looking for Property Web Design? Big Web Company offer a range of online and design services to help business worldwide grow. Get in touch and speak to our friendly staff about your project.
Call: +44(0)20 3966 7773 or Use this online form