Web Design London
by: Leon Harris on 19th Nov, 2013 at 00:00am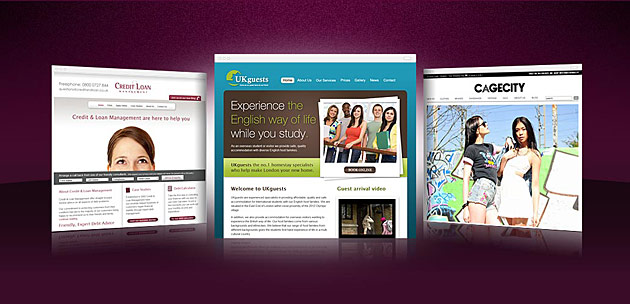 Exquisite London web design solutions for your brand
If you are one of the many people in London starting a new business, you'll want to make your website stand out from your competitors to achieve maximum success. If you're thinking only great website designs cost a fortune, then you haven't experienced the customer-focused services Big Web Company provide. Our vision centres on creating compelling, competitive yet inexpensive web design for London organisations both large and small.
Factoring in our established experience of more than 12 years in digital web experience coupled with our plentiful selection of ad hoc services such as business email marketing, Big Web Company sets itself apart from other website design companies by always focusing on your website design needs, customer experience and your end goal.
Building strong relationships through dedication
Other Web design companies may provide average website designs, but what sets Big Web Company apart from others in our field; in addition to our well-known customer-centered values; is that we know you have only the highest standards for your business in mind and we strive to meet if not exceed those expectations by creating completely unique websites built to your exact specifications. So whether you're a London based taxi firm, a central London restaurant or retail outlet; we have the skills, expertise and commitment to deliver the most effective web design London has to offer. In addition, as a company that is constantly aiming to improve and stay up-to-date on the latest London web design trends such as social networking and responsive design, we are able to create the most innovative websites, services and customer support that you deserve
Collaboration meets your vision and ends in magic
During the first stage of the website development process we focus heavily on your overall vision, needs, goals and expectations. In the second stage, we start the website design process from scratch all the while staying in constant contact with you for any feedback you may have. Then, as if by magic what was once just your vision is now a striking, fully functioning business website.
Why wait another minute to start building your online empire?
Getting started couldn't be easier; simply start by sending us a brief description of your project using our online quote form and we will get back to you with our web design proposal and fixed price. Once we get started on your project, we'll take your grand vision, brainstorm ideas, and then the magic begins. In addition to implementing our business boosting services for your website such as on-page SEO and corporate logo design; we provide flexible web design pricing to fit most budgets. So whether you're business start-up or one of London's leading brands, with Big Web Company we guarantee unparalleled website designs and the most genuine customer service.