Ecommerce Website Design Essentials for Driving Sales
by: Leon Harris on 21st Feb, 2014 at 08:01am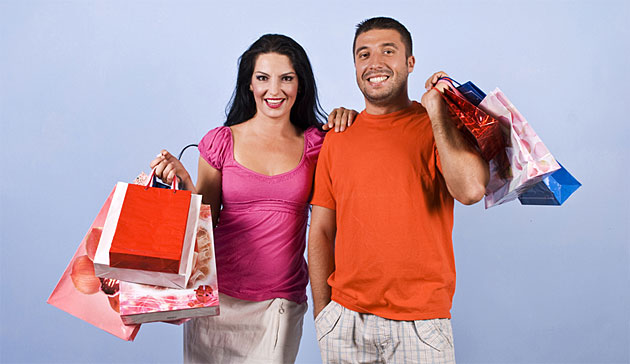 Setting up an ecommerce website is not enough for driving sales. With so much online competition, there is a fine line between having a good website and having a great one that indeed attracts customers and convinces them to stay. Here are our most important ecommerce website design essentials you should not miss.
Fast loading times
A website that loads too slowly will drive away customers. Even if you have pictures and other media files on your website, more than 3 seconds for loading one page is a definite 'no'. Plus, loading times can affect your search engine rankings, as well!
Responsive mobile ecommerce web design
With so many mobile device owners out there, you could be missing out on a large customer base, if you do not take into account the need for a responsive design. This means that your website should be capable to resize content so that it displays properly on tablets and smartphones. In the end, mobile customers will have a great experience with your website, and they will be more interested in purchasing goods and services from it.
Create excitement with compelling calls to action
When discussing your strategy with your ecommerce web design company, ask assistance is regards to positioning and designing calls to action throughout the website. Even a very good looking, easy to navigate ecommerce website may fail to drive sales, if it fails to direct potential customers towards interesting offers and deals.
Make the payment process easy
Studies show that an overwhelming 60% of all people shopping online gives up on their purchases before checkout. Why? The payment process is too complex, or does not provide step by step instructions.
Security information in full display
Making purchases on the Internet is a sensitive issue, since almost a third of all online shoppers fears that their credit card information may end up in the wrong hands. Stave their fears by placing your security information in full display, where they can see it.
Create and manage a blog
Ask the ecommerce website designers you contact to offer you options for building a blog to support your main website. Since search engine optimisation is a very important tool for driving visitors to your website, adding interesting content through the means of a blog can give you more SEO power for driving sales to the main site.
Get involved with social media
Social media is important for consumers these days, because this is where they take a large portion of information, including about products and services. Through the means of social media, you can bring your customers closer, and even have them spread the word for you when you run a big promotion or you offer special deals.
Keep in mind that social media can be a bit of a double-edge knife, since you will not be able to stop disgruntled customers from posting negative comments on the Internet. However, you can use social media to mitigate the negative impact, by offering immediate assistance to customers who had a bad experience with your website for various reasons.
We are one of the best ecommerce web design companies in London, and we offer complete ecommerce development solutions to local and international businesses. We can help you create a compelling ecommerce website for your business, with all the needed functionalities for driving sales.