Property Portal Data Feed Integration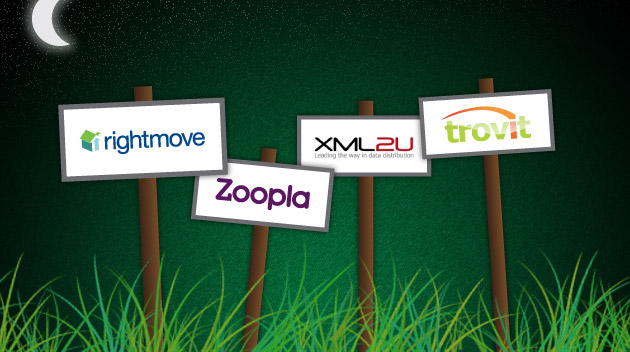 Send your property portfolio automatically to the portal sites using XML and BLM feeds
With years of experience both integrating and developing custom data feed applications for industries such as clothing, footwear, property, sports, betting, company formations and the price comparison markets, you can trust we have both the technical ability, knowledge and the pro-active advice needed to develop a reliable and effective solution for your website or online application.
Whether you need to connect your residential sales and lettings websites to Zoopla or Rightmove; developed your own portal and have a requirement to import properties from other websites in XML or BLM (Bulk Load Mass) format; Big Web Company are here to assist and offer competitive prices, fast turnaround and robust solutions that are either fully automated or partly managed.
Why Choose Us To Integrate Your Property Data Feed?
Extensive experience

having integrated literally dozens of different data feed formats and APIs across a range of industries including real estate, UK government, the betting industry, retail, automative and affiliate marketing, we have a sound understanding of both code and server level requirements to effectively import or export data in any web based application. We have also developed from scratch a custom real-time commercial property API and bulk data feed formats for some of our clients, such as the one documented here. Most companies cannot claim this level of experience.

Competitive prices

. To keep prices competitive, we cost each project based on individual needs and type of integration. We don't have a flat rate for every website as we understand that each brief is different and the way in which you wish to use or display the data can vary greatly.

Pro-active

. We have gained a unique perspective of feeds and will always advise you on the best approaches for implementating data feeds within your site. Different database structures and server performance issues will form a major factor in what's achievable and we take a pro-active approach in keeping you informed of potential tweaks your application may benefit from to work at it's best. So whether you need to automate sending your properties to Zoopla or are in the process of building a website that enables agents and property managers the ability to upload properties on mass to you, give us a call.
So what now? How do I get started with integrating property data feeds into my website?
If you already have an account with one the portal sites such as Zoopla, Trovit or Rightmove we can implement a feature on your website so that as you add, update or remove properties these are automatically uploaded to your portal account, saving you valuable time and the need to repeat administrative work.
Property portals or feeds imported from other sites
Custom feed integration is our specialty and we welcome the challenge of a new site looking to import feeds from other websites, services of agents. Get in touch and one of our friendly staff will be happy to discuss your requirements in detail.
Some of the many data feeds and services we have worked with:
Rightmove V3, Rightmove V3i, Rightmove RTDF, FastCrop, XML2U, Trovit, Home.co.uk, Zoopla API, Property Portal Feeder, INRIX, Yelp, MH Village (US), Google, Ebay, GovTalk (UK Government), Bet365, Linkshare, Groupon, Realex, HSBC, NAB Transac (AUS)...
Confused by all of this property data feed talk?
If your totally new to XML data feeds no problem; we understand property data feeds can be a little confusing so please give us a call and we will be happy to explain the basics and how best to get your site working to import or export a feed completely by itself. Once we understand the structure of your website, the process of feed integration is reasonably straightforward, you wont even need to do anything for it to work.
Want to learn more about property feeds?
Visit our blog for Your Guide to Property XML Data Feeds.