Promocards

Ecommerce Website
Website for a promotional business card design and print company. The client already had a version of the site half built using tables and other such ancient web technologies. This was a rebuild for the most part.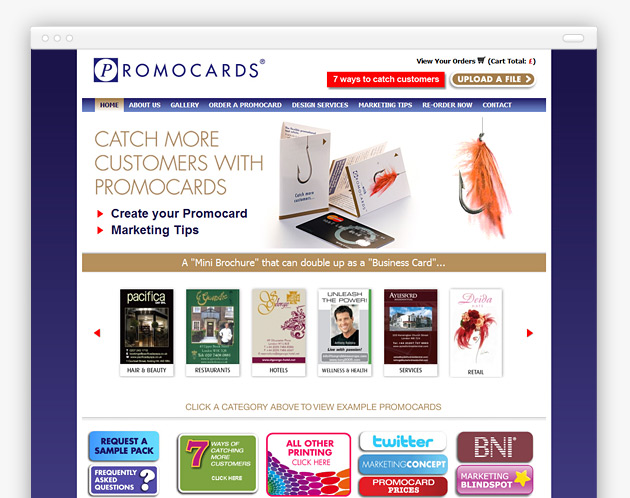 Website (internal view)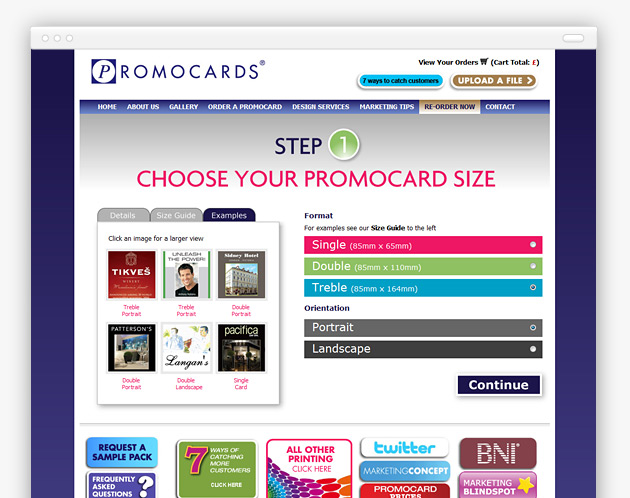 We took the basic design that existed and refreshed it for 2010. Using full CSS 2.0 to deliver the page structure throughout. The home page also incorporated a fully manageble category system linked to a large gallery of example cards, potential customers could view. This was futher enhanced with the introduction of a full featured online ordering system to allow customers to upload artwork and purchase specific quantities and quality of business card and then pay online.