Melissa Conway

Opticians Website
Melissa Conway Optometrist is a family focuses opticians bases in North West London. They wanted to project a fun and contemporary image while feeling comfortable with both parents and children who visit their practice. There was certainly a wish to look different from the rather clinical looking highstreet chains and needed a site that would fit along side their recent rebranding Big Web Company also undertook.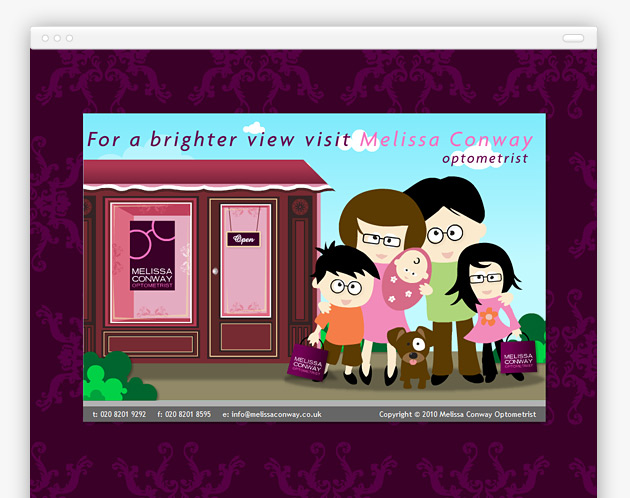 Website (internal view)
We came up with a family orientated theme, producing a simply yet inviting home page animation in Flash with a variety of clear messages they wished to emphasise. The look and feel we created for their identity was cascaded throughout the rest of the site while keeping in touch with the family idea.